G.A.P. Vassilopoulos Group was established in 1964 and is listed on the Cyprus Stock Exchange since 2001.
Today it is a contemporary and adaptive organization, rated amongst the 25 biggest companies in Cyprus, operating within the services sector by providing a variety of related services under one roof as a one-stop shop.
The Group operates via a network of over 3.000 offices and associates throughout Cyprus, the United Kingdom, Germany, Ireland, Belgium, Netherlands, Luxembourg and Israel. It employs over 1.000 highly educated and experienced personnel, utilizing the latest hardware technology and most innovative software and systems.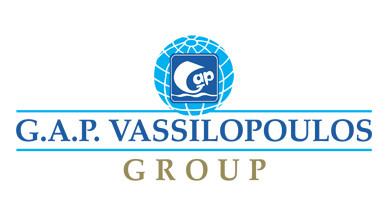 Address & Contacts
Street Address
Strovolos Avenue 20 , Strovolos , Nicosia 2011 , Cyprus
P.O. Box: 23897
P.O. Box Postal Code: 1687
Contact
Working Hours
now
Normal Opening Hours
Mon:

09:00-13:00

15:00-19:00

Tue:

09:00-13:00

15:00-19:00

Wed:

09:00-13:00

Thu:

09:00-13:00

15:00-19:00

Fri:

09:00-13:00

15:00-19:00

Sat:

Closed

Sun:

Closed
Address & Contacts
Street Address
Franklin Roosevelt 109H , Limassol , Cyprus
Contact
Working Hours
now
Normal Opening Hours
Mon:

09:00-13:00

15:00-19:00

Tue:

09:00-13:00

15:00-19:00

Wed:

09:00-13:00

Thu:

09:00-13:00

15:00-19:00

Fri:

09:00-13:00

15:00-19:00

Sat:

Closed

Sun:

Closed
Address & Contacts
Street Address
Andrea Zakou 8 , Larnaca , Cyprus
Contact
Address & Contacts
Street Address
Andrea Zakou 8 , Larnaca , Cyprus
Contact
Working Hours
now
Normal Opening Hours
Mon:

09:00-13:00

15:00-19:00

Tue:

09:00-13:00

15:00-19:00

Wed:

09:00-13:00

Thu:

09:00-13:00

15:00-19:00

Fri:

09:00-13:00

15:00-19:00

Sat:

Closed

Sun:

Closed