A multi-faceted organisation, offering traditional and specialised maritime services to the local and international industry, Lavar Shipping is the flagship company of the Limassol-based RPT Group. As one of the very first shipping companies established in Cyprus, and having celebrated its 50-year anniversary in 2015, Lavar Shipping has been at the forefront of developments in the industry, playing a leading role in establishing Cyprus' position as a shipping and energy hub in the Eastern Mediterranean region.
Representing a number of prestigious clients, ranging from high-profile ship owners, global oil companies, commercial representatives and traders, Lavar Shipping has a long history of providing top-quality shipping and agency services. The company has positioned itself as one of the main shipping agents operating at Cyprus' ports and terminals, handling all types of vessels, including tankers, STSOPL bulk carriers, liner container vessels, cruise ships, and mega yachts, while also acting as a Ship-to-Ship transfer agent at designated points of anchorage performed off Limassol Port limits.
In addition, Lavar Shipping's highly experienced team also provides a vast range of maritime services. Its strong track record in the field of logistics includes: a forwarding service that ensures reliable door-to-door handling and movement of goods by air, sea, and road; a certified, in-house clearance department; a comprehensive service for the supply and distribution of ships spares; reefer plugging facilities and open storage space for oversized cargoes; state-of-the-art warehouse facilities; and a privately-owned fleet of temperature-controlled reefer containers.
With Lavar Shipping at its core, the RPT Group has grown to encompass a diversified range of companies, offering services across five inter-connected industries: Maritime, Business, Travel, Property, and Environment. The Group provides integrated service packages, with a growing specialisation in the burgeoning oil and gas sector. Keeping constantly abreast of developments in its fields of expertise, the RPT Group aims to offer the highest quality of services to both local and international companies and investors, always on the lookout for new challenges and opportunities.
Company Information
Year of Establishment
1965
Directors
Reginos Tsanos
Member of
Cyprus Shipping Association, Cyprus Shipping Chamber, Cyprus Chamber of Commerce and Industry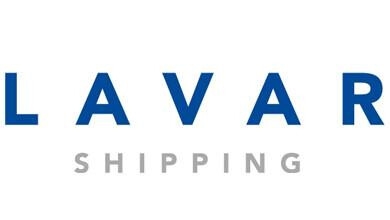 Address & Contacts
Street Address
Omonias Avenue 109 , Flamingo Building, Ground Floor , Limassol 3048 , Cyprus
P.O. Box: 50407
P.O. Box Postal Code: 3604
Contact
Working Hours
now
Normal Opening Hours
Mon:

09:00-17:00

Tue:

09:00-17:00

Wed:

09:00-17:00

Thu:

09:00-17:00

Fri:

09:00-17:00

Sat:

Closed

Sun:

Closed