Vasiliko Terminal Services
VTS Vasiliko Terminal Services is a leading provider of marine services at private and state-run ports and terminals in Cyprus, as well off-port limits, with over 1000 marine movements performed on an annual basis. Since its establishment in 2014, VTS -a member of the RPT Group of companies- has become an integral component of the maritime sector, and in particular port operations, employing a team of highly experienced personnel, and setting the highest standards of service provision 24/7, 365 days a year.
Core Services include:
Coastal & Offshore Towage - Harbour Towage
Salvage
Mooring & Unmooring
Launch Boat Services
Following the signature of exclusive service contracts, VTS is currently the sole provider of marine services at the port of Vasilikos and the VTTV Oil Terminal Jetty. Moreover, due to the heavy traffic in the seas around Cyprus, VTS also provides services for Ship-to-Ship Operations, as well as at Laaca and Limassol ports.
At present, VTS operates two brand new tugboats - VTS Keryneia & VTS Ammochostos - built by Damen Shipyards, unique to Cyprus and the region. Building on the synergies within the RPT Group, the company can also call upon vessels, equipment and infrastructure to perform its services to the highest inteational standards, always adhering to very strict health and safety procedures. As part of the constant upgrade of its services, VTS has been certified with LRQA BS EN ISO 9001:2008, and maintains professional insurance cover for P&I up to US$ 500,000,000 per incident.
Company Information
Number of Employees
1-50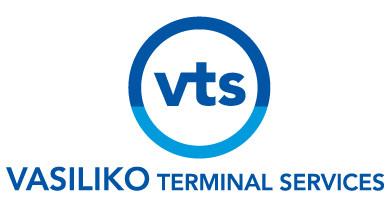 Address & Contacts
Street Address
Vasiliko Port 75 , Mari , Larnaca 7736 , Cyprus
Contact
Working Hours
now
Normal Opening Hours
Mon:

09:00-17:00

Tue:

09:00-17:00

Wed:

09:00-17:00

Thu:

09:00-17:00

Fri:

09:00-17:00

Sat:

Closed

Sun:

Closed